Recommendations by management for management.​
Talent by Tyler Cowen and Daniel Gross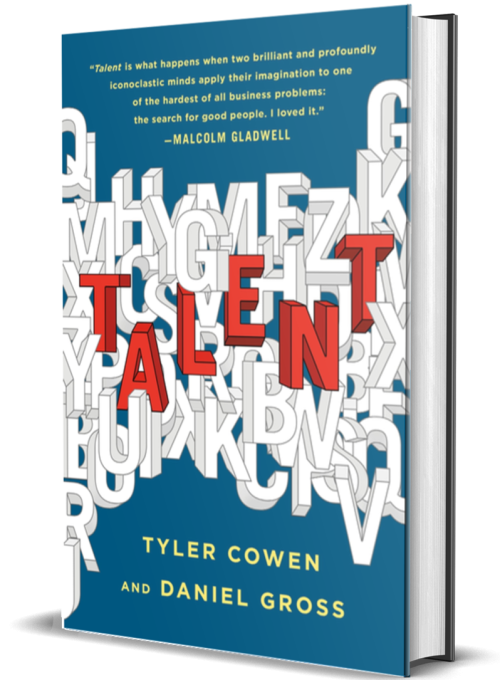 How do we become premier talent spotters? Talent provides a dense manual of frameworks and ideas that will have you examining your own personality, leadership style, risk aversion and culture just as much as rethinking how to engage your next interviewee. Cowen and Gross wrote a practical guide, weaving in scientific research with real world scenarios that force us to first identify what we're looking for so we can apply new frameworks and techniques to uncover it in others.
We believe this book will reshape how leaders think about the time they've allocated to recruiting and the criteria shared across the team to identify their next hire. As the war for talent continues, especially across software and tech-enabled services, this book will always be close to our desk. We find ourselves consistently referring to the frameworks and principles that have reshaped how we think about identifying underrated, gifted people that present the character and aptitude to have an outsized impact on the organization.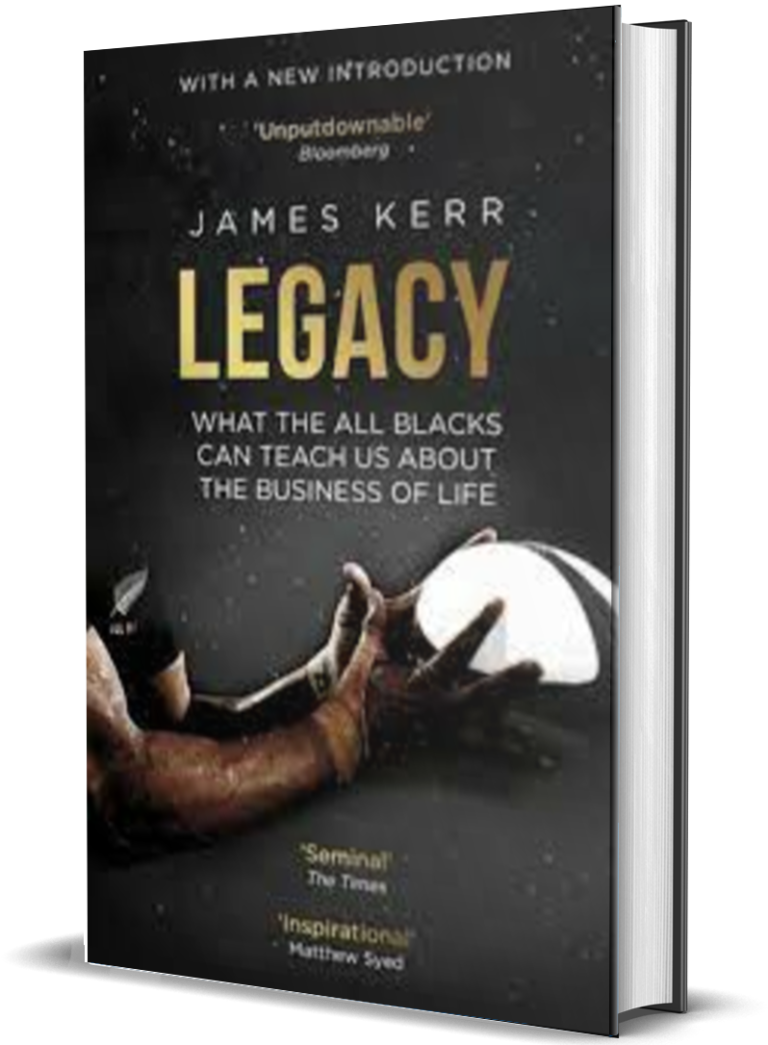 If we had to pick one book to wrap up our entire manifesto, it would be Legacy. Kerr illustrates so many truisms and short narratives that uniquely connect the dots between situational experiences and the exceptional results that follow when leaders lead. While it shouldn't be a surprise, the secret to the All Blacks' sports legacy is their culture which is boldly lived out, creating a solid foundation for what it means to wear the All Blacks jersey. Constantly weaving in frameworks or sound bites such as the Japanese proverb, "Vision without action is a dream. Action without vision is a nightmare," Kerr naturally challenges any leader to raise the bar in how to empower a team to think strategically and execute with greater precision. ​
When founding AIM, we wanted a name that spoke to our intent and purpose while grounded in principles we deemed critical for success in investing alongside management teams over the past couple of decades. Kerr's book helped reinforce our convictions in that we aim to always have a plan, but our mindset is how we live it out with greater alignment, breakthrough innovation and a purposeful mission that unites a team. ​
Working Backwards by Colin Bryar and Bill Carr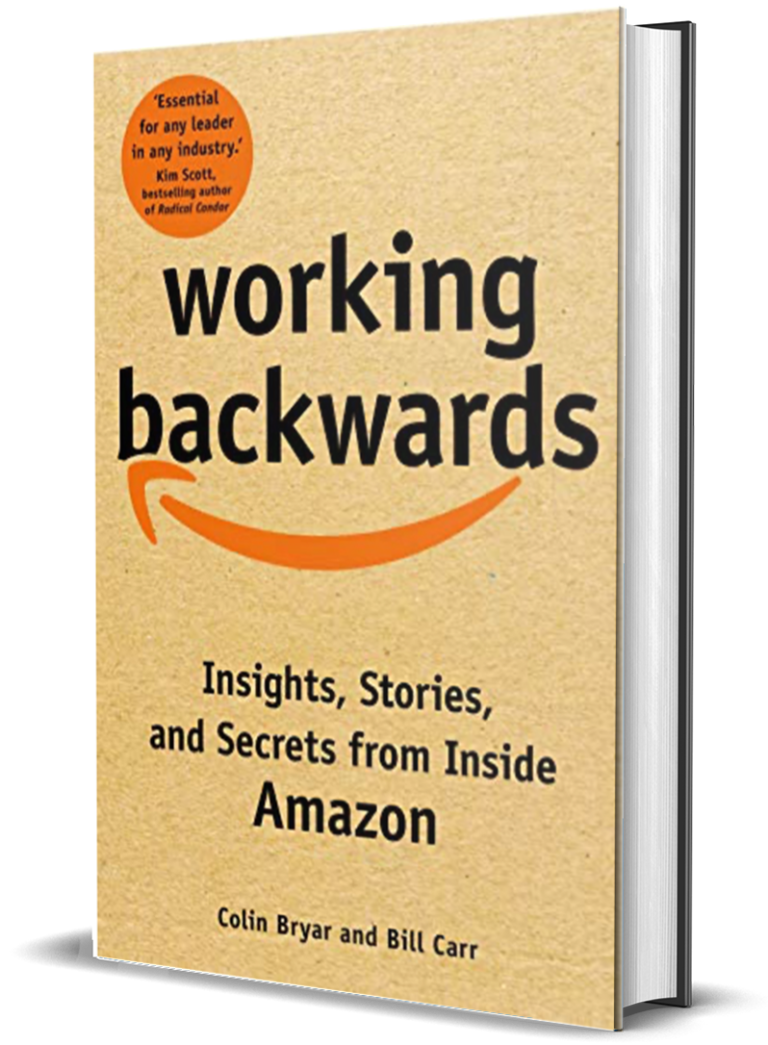 Through storytelling and tactical examples of Amazon's operating philosophies, Colin Bryar and Bill Carr give us a front seat to Jeff Bezos' relentless pursuit of perfection that led to consistent innovation and process evolution. Through countless examples, Working Backwards details how Bezos and the early leadership teams embraced first principles thinking to break through scaling challenges, identify "right to win" market opportunities and made a long-term commitment to product innovation that's now embedded in Amazon's culture.
The book's title, Working Backwards, breaks down the framework Amazon ultimately arrived at to ensure the principles that made the company successful, continue as the company grew to more than 1.5 million employees. By "working backwards" from their press release/FAQ framework, Amazon found clarity of thought, less bias in decision making, faster time to market and a framework to scale product management. Yes, it's widely known that Amazon obsesses about customer experience (from the days Bezos checked every customer support response before it went out), but this book illustrates how Bezos' pursuit of customer success created a culture and set of frameworks that have allowed the company to scale to unimaginable heights.
Amp It Up by Frank Slootman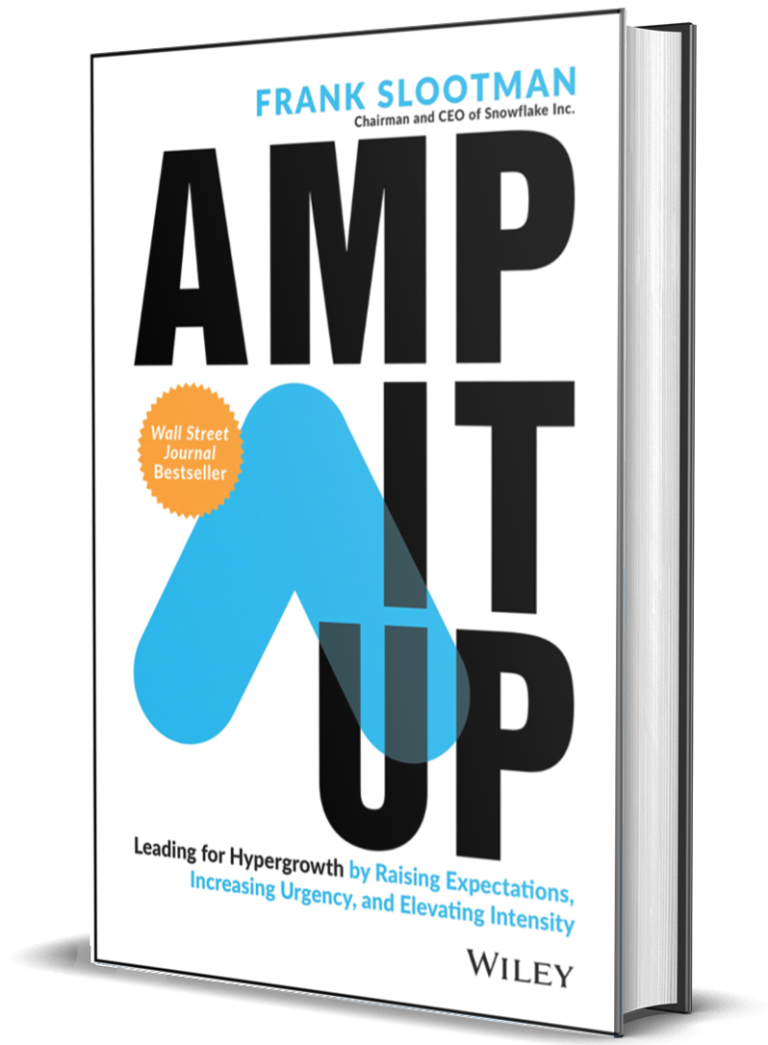 Amp It Up is a direct, to the point, CEO field guide that summarizes the key learnings from Frank Slootman's storied career in Silicon Valley as the CEO of Data Domain, ServiceNow and now SnowFlake. He has a self-proclaimed "intense, hard charging style" that doesn't resonate with everyone, but he clearly knows how to build a high-performance, mission driven culture. He urges leaders to raise their standards, sharpen their team's focus and pick up the pace in order to create a culture that encourages success. He offers a warning that if you want to be a popular leader, this approach may not be for you. But if you want to be a successful leader, and immensely popular when the results follow, it is imperative to change the status quo, raise your demands and increase the intensity.
At AIM, we have such conviction that mission driven organizations lead to better culture and outsized performance that we made it one of the three pillars of the firm. We view Slootman's book as a blueprint for how leaders can transform their business into a mission-driven organization that values urgency, performance, and results. We believe in building cultures that "play to win" and recommend Amp It Up to any management team looking to instill a winning culture into their organization.
The Five Dysfunctions of a Team by Patrick Lencioni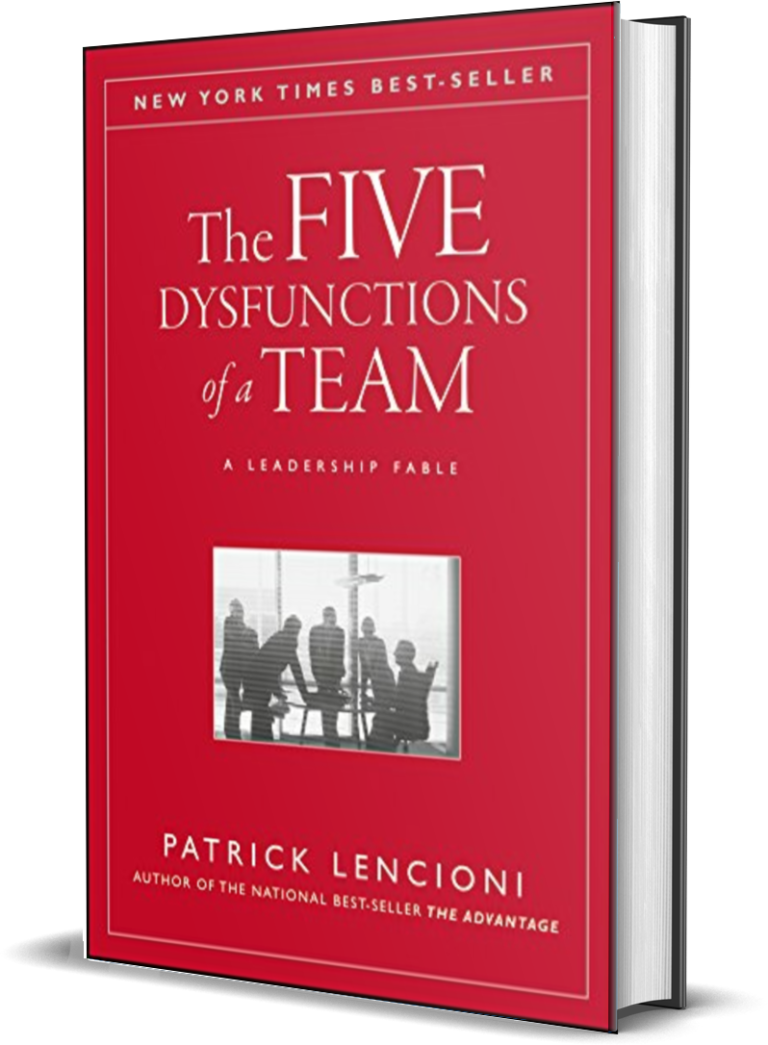 The Five Dysfunctions of a Team is one of the greatest tactical blueprints to team building, showcasing the incredible value that every team can tap into if they put in the hard work to authentically trust each other and commit to achieving a vision. Lencioni's five dysfunctions model should constantly be referred to as management teams assess their pursuit of becoming a high-performance, execution-first organization. This is the perfect book to jumpstart a renewed focus on execution, especially in the context of reestablishing strategic goals or objectives.
At AIM, we invest in greater alignment with the teams we partner with which means, we "join the team," becoming an extension of the management team as opposed to a partner sitting across the table. We believe that building trusted relationships unlocks new levels of commitment and accountability that yields results that were not previously possible. We aspire to not simply understand your culture, but rather have a positive impact on it.
Into Thin Air by Jon Krakauer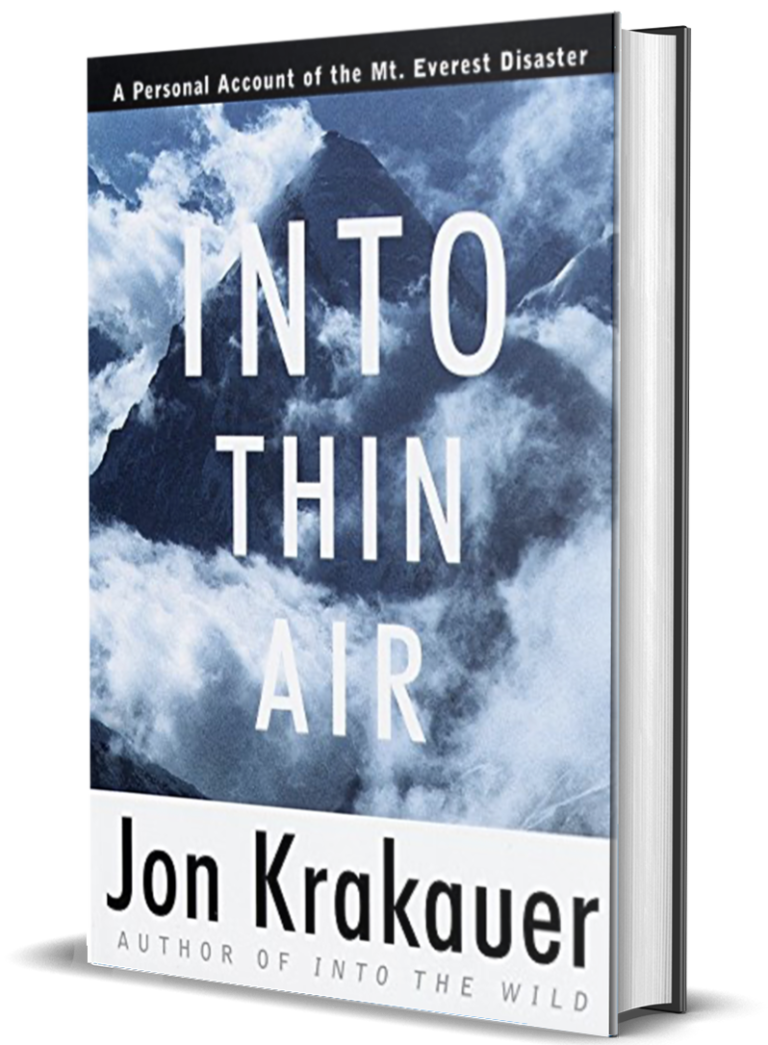 While not your typical "business book", Krakauer's book Into Thin Air provides an extreme example of how the pursue of individual accomplishment over a team's goals can result in catastrophic results for the team. The book details a 24-hour period that became one of the deadliest days in Mount Everest history. The author provides a thorough analysis of how the lack of leadership, the breakdown of trust and the pursuit of individual achievement over the team's success resulted in the death of eight highly skilled mountaineers. One of the key takeaways is that disaster can happen to any team, even a team of individuals who are at the top of their respective game, when those individuals don't trust each other and decide to prioritize their own plan over the team's plan.
This book provides an extreme example of how trust and alignment are imperative to a team's success. Leaders are required to develop a strategic plan and long-term vision that aligns the team and allows everyone to advance in the same direction. At the same time, a leader needs to be humble enough to say "I don't know" when they run into their own challenges. We have seen incredible results at the companies we are lucky enough to partner with when leaders align the team on a strategic plan and no individual on that team cares about individual accomplishments over the team's success.
Barbarian Days, A Surfing Life by William Finnegan ​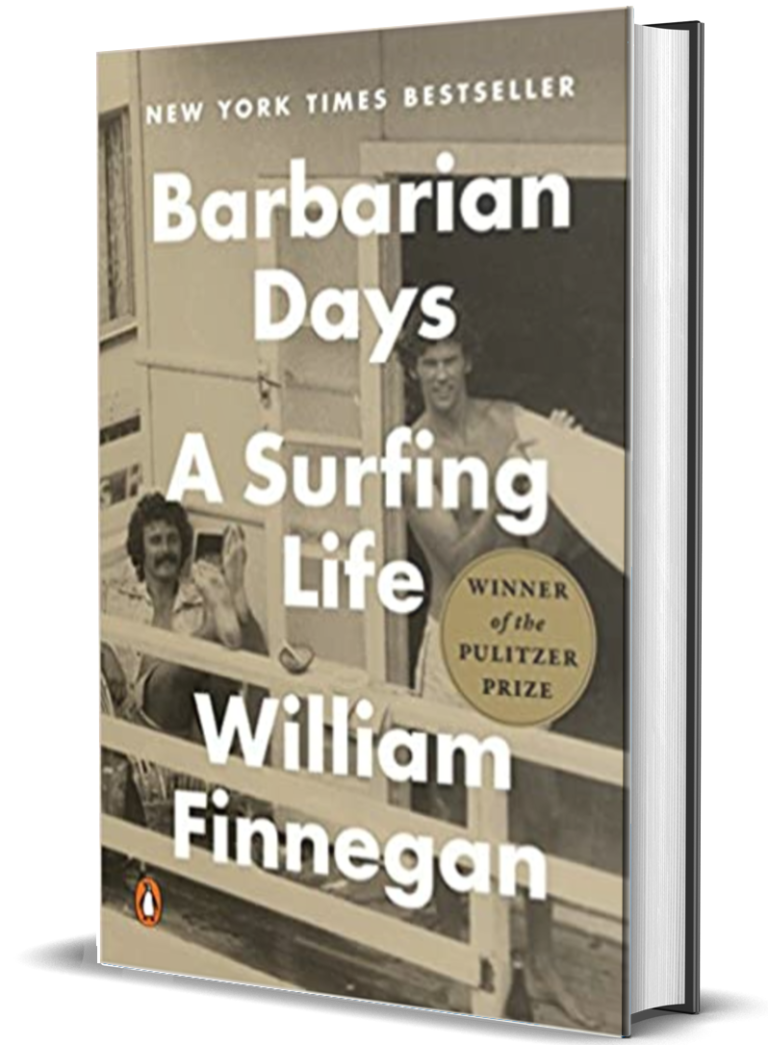 No, we're not referencing Barbarians at the Gate, but Barbarian Days, an epic surf memoir that elevates storytelling to the next level, cementing Finnegan's legacy for years to come. While Finnegan's memoir is all about his passionate pursuit of surfing, his enjoyment of the journey (including the times when his luck has run out) and the forming relationships he makes along the way, his storytelling prowess is unlike anything the surfing world has experienced. Finnegan's ability to articulate the scene as it unfolds brings others along for a ride unlike any they have read about. ​
While clearly a surfing book, which strikes a chord with us, we believe organizations can tap into even greater storytelling that aligns their mission with potential customers and employees. Incorporating powerful storytelling into the marketing process can be a force multiplier to accelerating growth. Additionally, knowing your story can help others identify with it and jump in, helping recruit and engage top talent.​